Berlin Union Football Club and Coach Urs Fischer Terminate Cooperation
Berlin Union Football Club and coach Urs Fischer have announced the termination of their partnership. The decision was made following a private conversation between Fischer and the club's chairman, Dirk Zingler, on Monday afternoon.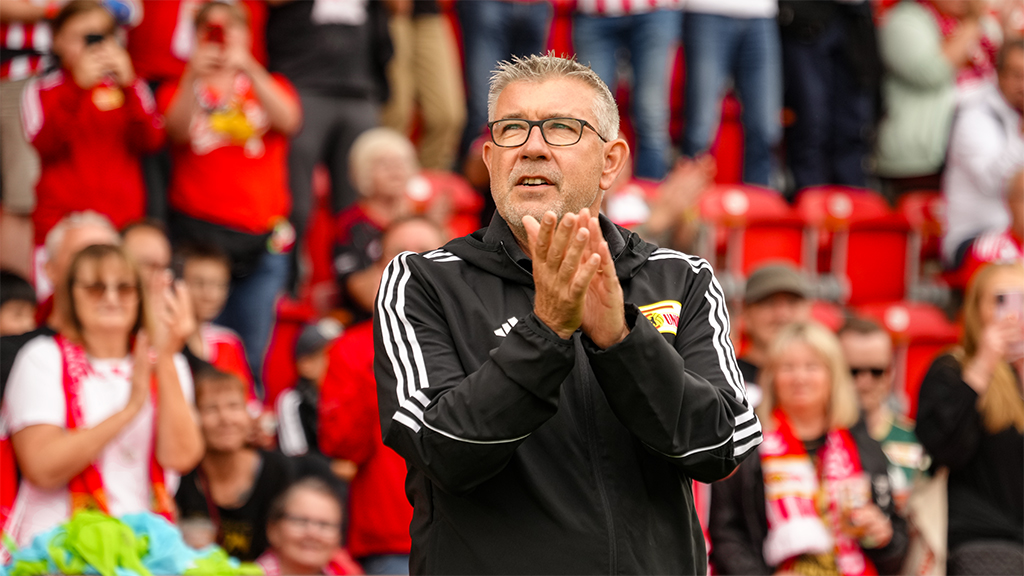 Urs Fischer took over as the head coach of Berlin Union Football Club on July 1, 2018. Alongside his long-term assistant coach, Marcus Hoffmann, the coaching and support staff, the team, and the entire club, they wrote a unique success story in sports. In their first season after promotion to the Bundesliga, they successfully avoided relegation. In the following three seasons, under Urs Fischer's leadership, the Bundesliga team finished in 7th, 5th, and 4th place, respectively, earning qualification for the European competitions for the first time in the club's history.
Urs Fischer will go down in Berlin Union's history as the most successful coach to date. He has received numerous awards for his work in Berlin and was named "Coach of the Year" by various football magazines and professionals in 2023. In total, Urs Fischer coached Berlin Union in 224 matches.
"I recently expressed that Urs Fischer is an outstanding coach, and I still firmly believe that. His personality and successful work have shaped our club, opening up many new opportunities for us. Over the course of our five-and-a-half-year partnership, we have built respect and trust, allowing us to have open and honest discussions. We have now come to the conclusion that it is time to take different paths," explained Dirk Zingler, the chairman of Berlin Union. "Personally, and certainly for the entire Union family, this is a very sad moment. It is painful that we were unable to break the negative trend of the past few weeks. Looking back at the time we spent together and the successes we celebrated, I am grateful and proud. Despite the pain of this separation, Urs Fischer will always be welcomed as a friend."
"The past few weeks have been physically and mentally challenging. We have tried a lot, and the team has put in a lot of effort, but we have not been rewarded. I am very grateful for the trust I have always felt here. Nevertheless, I believe that making some changes now is the right thing to do. Sometimes, different faces and different approaches help promote development," said Urs Fischer. "At Berlin Union, I have experienced and appreciated an extraordinary club. I want to thank the players, Marcus Hoffmann, my team, the executives, the club staff, and the fans for this extremely positive support. It has been a privilege to be a part of it. I wish Berlin Union all the best and believe they will keep succeeding."

"Urs Fischer has achieved extraordinary accomplishments in the league and has taken the club to a new sporting level. I want to thank Urs for his commitment and the long-standing unity we have had in football. On behalf of all the staff in the player department, I wish him all the best and continued success," said Oliver Ruhnert, the sporting director of Berlin Union, bidding farewell to Urs Fischer.Assistant coach Marcus Hoffmann will also be leaving Berlin Union alongside Urs Fischer. Marco Grote, the U19 coach of Berlin Union, will take charge of the team as the interim coach, and he will be assisted by assistant coach Marie-Louise Eta until further notice.